Title: One Feta in the Grave
Author: Tina Kashian
Publisher: Kensington
Publication Date: February 26, 2019
Page Count: 352
My rating:   4 stars
About the book:
As summer comes to an end in her Jersey Shore town, Lucy Berberian continues to manage her family's Mediterranean restaurant. The Kebab Kitchen also has a food tent at this year's beach festival. But now a local businessman is under the boardwalk—dead by the sea …
 
With a sand castle contest and live music, Ocean Crest bids a bittersweet farewell to tourist season. Summer will return next year … but Archie Kincaid won't. The full-of-himself store owner has been fatally shot, soon after a screaming match with Lucy's best friend. Katie's far from the only suspect, though, since Archie had some bitter rivals—as well as some relationships no one knew about. It's up to Lucy to look into some seedy characters and solve the case before the wrong person gets skewered …
Recipes included!
One Feta in the Grave by Tina Kashian is the third book in the cozy Kebab Kitchen Mystery series. Each book of this series centers around a different mystery so they can be read as a standalone. However, some of the character building carries over from book to book so it's best to start at the beginning to enjoy their whole story.
At the center of this series is Lucy Berberian who returned to her hometown along the Jersey shore and has taken over the family business of running their Mediterranean restaurant. Things have been going well at the restaurant so the Kebab Kitchen is going to have a tent at the local beach festival this year keeping Lucy even busier.
Lucy and her friend Katie both have events going at the festival keeping them very busy but when Lucy gets the chance she decides to take a break and stroll the beach. Heading under the boardwalk all Lucy wanted was a bit of quiet downtime but instead she again finds another dead body. Archie Kincaid was a fellow businessman and just so happens someone Katie had an argument with so to get her off the suspect list Lucy and Katie again try to solve a murder.
While the Kebab Kitchen Mystery series isn't quite as over the top quirky as I am normally drawn to it still had likable characters and a charming setting that has brought me back book after book. In the second book I was a bit disappointed with the romantic angle of the plot but that has thankfully calmed down a bit in book 3 making this one a bit more enjoyable. Lucy and Katie are becoming quite the fun pair to follow so I'll definitely come back for book 4 to see what happens next.
I received an advance copy from the publisher via NetGalley.
Find this book online: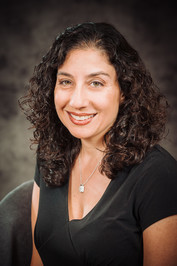 About the author:
Tina Kashian, previously published as Tina Gabrielle, is an Amazon bestselling author, an attorney, and a former mechanical engineer whose love of reading for pleasure helped her get through years of academia. Tina spent her childhood summers at the Jersey shore building sandcastles, boogie boarding, and riding the boardwalk Ferris wheel. She also grew up in the restaurant business, as her Armenian parents owned a restaurant for thirty years. Tina's books have been Barnes & Noble top picks, and her first book, Lady of Scandal, was nominated as Best First Historical Romance by RT Book Reviews. Please visit her website at http://www.tinakashian.com to join her newsletter, receive delicious recipes, enter contests, and more!