Feeding My Addiction & A Happy New Year!!
**This post contains Amazon affiliate links which will allow me as an associate to earn a small commission on any purchase made through the link of the products I share. This commission in no way changes the pricing of any items for the buyer.**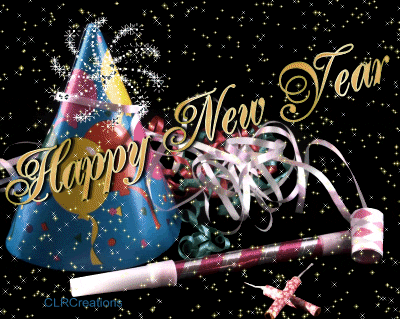 I'm starting this year off right and completely behaved myself this first week. I won't however even pretend to make a resolution to not fall off my addiction wagon because we all know that won't happen. 🤣 Let's just celebrate the win with only aving four new books to share on the first of 2023 and I'm sending out wishes for all the best to come for everyone this new year!!
As always clicking the covers will take you to the book on Amazon!**
New additions from Netgalley Dec 25th – Jan 1st
In this witty and romantic debut novel, Jane Austen's Emma meets the misadventures of Manhattan's modern dating scene as two lifelong friends discover that, in the search for love, you sometimes don't have to look any further than your own backyard.

Beautiful, clever, and rich, Emma Woodhouse has lived twenty-three years in her tight-knit Upper East Side neighborhood with very little to distress or vex her…that is, until her budding matchmaking hobby results in her sister's marriage—and subsequent move downtown. Now, with her sister gone and all her friends traveling abroad, Emma must start her final year of grad school grappling with an entirely new emotion: boredom. So when she meets Nadine, a wide-eyed Ohio transplant with a heart of gold and drugstore blonde highlights to match, Emma not only sees a potential new friend but a new project. If only her overbearing neighbor George Knightley would get out of her way.

Handsome, smart, and successful, the only thing that frustrates Knightley more than a corked whiskey is his childhood friend, Emma. Whether it's her shopping sprees between classes or her revolving door of ill-conceived hobbies, he is only too happy to lecture her on all the finer points of adulthood she's so hell-bent on ignoring. But despite his gripes—and much to his own chagrin—Knightley can't help but notice that the girl next door is a woman now…one who he suddenly can't get out of his head.

As Emma's best laid plans collide with everyone from hipster baristas to meddling family members to flaky playboy millionaires, these two friends slowly realize their need to always be right has been usurped by a new need entirely, and it's not long before they discover that even the most familiar stories still have some surprises.
From the New York Times bestselling author of Star Wars: Brotherhood

Being a vampire is far from glamorous…but it can be pretty punk rock.

Everything you've heard about vampires is a lie. They can't fly. No murders allowed (the community hates that). And turning into a bat? Completely ridiculous. In fact, vampire life is really just a lot of blood bags and night jobs. For Louise Chao, it's also lonely, since she swore off family ages ago.

At least she's gone to decades of punk rock shows. And if she can join a band of her own (while keeping her…situation under wraps), maybe she'll finally feel like she belongs, too.

Then a long-lost teenage relative shows up at her door. Whether it's Ian's love of music or his bad attitude, for the first time in ages, Louise feels a connection.

But as Ian uncovers Louise's true identity, things get dangerous—especially when he asks her for the ultimate favor. One that goes beyond just family…one that might just change everything vampires know about life and death forever.
Fans of One of Us Is Lying and The Hazel Wood are cordially invited to spend one fateful night surviving an elite private school's epic masquerade ball in Jen Wilde's debut thriller, This Is the Way the World Ends.

As an autistic scholarship student at the prestigious Webber Academy in New York City, Waverly is used to masking to fit in—in more ways than one. While her classmates are the children of the one percent, Waverly is getting by on tutoring gigs and the generosity of the school's charming and enigmatic dean. So when her tutoring student and resident "it girl" asks Waverly to attend the school's annual fundraising Masquerade disguised as her, Waverly jumps at the chance—especially once she finds out that Ash, the dean's daughter and her secret ex-girlfriend, will be there.

The Masquerade is everything Waverly dreamed of, complete with extravagant gowns, wealthy parents writing checks, and flowing champagne. Most importantly, there's Ash. All Waverly wants to do is shed her mask and be with her, but the evening takes a sinister turn when Waverly stumbles into a secret meeting between the dean and the school's top donors—and witnesses a brutal murder. This gala is harboring far more malevolent plots than just opening parents' pocketbooks. Before she can escape or contact the authorities, a mysterious global blackout puts the entire party on lockdown. Waverly's fairy tale has turned into a nightmare, and she, Ash, and her friends must navigate through a dizzying maze of freight elevators, secret passageways, and back rooms if they're going to survive the night.

And even if they manage to escape the Masquerade, with technology wiped out all over the planet, what kind of world will they find waiting for them beyond the doors?
A BRAND-NEW FEEL-GOOD ROMANCE BY EMMA BENNET TO SWEEP YOU OFF YOUR FEET.

Polly Pressman just got fired from her hectic 9–5 job in London. She's pulling pints in a dingy pub to pay the rent when she gets a phone call that changes everything.

Her mum begs her to help an old family friend, John, with his struggling farm down in Kent. Polly's business skills might be just the thing to turn the place around.

Polly arrives at Nightingale Farm trying to make a good impression in her best pair of heels, when she hears a furious shout. A very angry but not entirely unattractive man strides forcefully towards her, demanding to know why she left the gate open.

John's gruff-but-hunky son Mark thinks Polly clearly has no business being on a farm. She's a city girl — what can she possibly know about mucking out animals?

But Polly comes up with some great ideas to get the farm back on its feet. Then, one night after too much of John's homemade cider, Polly and Mark find themselves alone and unable to deny their attraction . . .

The next morning Polly is embarrassed to realise she has no idea how Mark really feels. Was it just the cider talking?

Then she discovers a shocking secret. If she speaks up, she risks ruining everything with Mark, but keeping quiet would mean John could lose everything.

Polly must own up to the truth — and her feelings — if she has any chance of making things right and finding true happiness at Nightingale Farm.

This uplifting feel-good romance is perfect for fans of Jenny Colgan, Holly Martin, Teresa F. Morgan, Helen Rolfe and Julie Shackman.