Title: Pandora: Contagion
Author: Eric L. Harry
Publisher: Rebel Base Books
Publication Date: January 22, 2019
Page Count: 300
My rating:  4 1/2 stars
About the book:
MADNESS HAS GONE VIRAL
The world is not the same since the Pandoravirus outbreak changed the essence of human nature. Those affected by the disease are consumed by adrenal rage. They erupt in violence with the slightest provocation. And now, infected scientist Emma Miller is forging them into an army of merciless killers marching across America.
Emma's twin sister, neuroscientist Isabel Miller, is desperate to avert the chaos that threatens to engulf civilization. But her team has its hands full staying one step ahead of the civil unrest that's ravaging the country. Noah Miller, the twins' brother, thought he had created a safe haven for his family in the mountains of Virginia—until the arrival of Emma and her infected followers proved the folly of his plans.
The Millers' conflict is just one of many sweeping the nation. A nation divided into factions. A nation on the precipice of all-out civil war . . .
Pandora: Contagion by Eric L. Harry is the second book of the apocalyptic science fiction fantasy Pandora series. This thrilling story began in the first book of the series and has picked up right where the action left off so it's definitely one that needs to be read in order.
The story started with Dr. Emma Miller being called in to investigate the outbreak of a new virus but when she contracted the virus herself she became the one being studied. After Emma survived the Pandoravirus which kills roughly fifty percent of those that contract the virus it became clear that those that survived are changed.
Dr. Isabel Miller, who is a neuroscientist, was called in to help study the virus and her twin sister Emma when it became clear that the survivors had parts of their brains damaged and were now impervious to pain and lacked all emotion. After Isabel saw what was going on she couldn't help but warn their brother, Noah, and let him know to get his family to safety.
The story has switched the point of view between the siblings giving readers a look at all sides of the outbreak. Isabel has the inside look at how the government is handling the outbreak, Noah and his family show what it's like out in the world.. And then there's Emma, such a suitably creepy and chilling point of view seeing that she is one of the infected.
Now, in a very rare occurrence I actually think this series got a little better than the first book which is rare for a second. Both are actually pretty compelling with an intense and action packed story. The first book though seemed to get a little overly scientific which could make it drag a bit and I didn't find that in the second. I think fans of apocalyptic stories will find this one quite thrilling but I would warn of rape being mentioned and of course violence in the story but neither are graphic or drawn out.
I received an advance copy from the publisher via NetGalley.
Find this book online: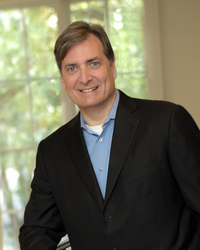 About the author:
Raised in a small town in Mississippi, Eric L. Harry graduated from the Marine Military Academy in Texas and studied Russian and Economics at Vanderbilt University, where he also earned a J.D. and M.B.A. In addition, he studied in Moscow and Leningrad in the USSR, and at the University of Virginia Law School. He began his legal career in private practice in Houston, negotiated complex multinational mergers and acquisitions around the world, and rose to be general counsel of a Fortune 500 company. He left to raise a private equity fund and co-found a successful oil company. His previous thrillers include Arc Light, Society of the Mind, Protect and Defend and Invasion. His books have been published in eight countries. He and his wife have three children and divide their time between Houston and San Diego. Contact him on Facebook or visit him online at http://www.EricLHarry.com.