Deadly News (A Britton Bay Mystery #1) by Jody Holford #bookreview #mystery
Title: Deadly News
Author: Jody Holford
Publisher: Lyrical Underground
Publication Date: October 30, 2018
Page Count: 239
My rating: 3 stars
About the book:
Former Army brat Molly Owens is ready to put down roots, and the picturesque seaside town of Britton Bay on the Oregon Coast seems like the perfect place for it. Especially when she lands a job as editor of the local paper. But she's got one colleague who's very bad news . . .
As an experienced journalist, Molly is eager to bring the struggling Britton Bay Bulletin up to speed. But when she pushes Vernon, one of her less welcoming reporters, to dig a little deeper into the story of a prominent local family, the man ends up dead. The fact that he wasn't well-liked makes finding the killer extra complicated. The lists of suspects range from his ex-wife to his own son to Molly's boss, who has a secret of his own. But when Molly's attempts to sleuth out the truth result in her receiving frightening threats, the trouble is just beginning . . .
The one bright spot is Molly's newfound flirtation with Sam Alderich. The sexy mechanic is used to taking things apart and piecing them back together, and between the two of them they just might be able to solve this deadly puzzle—if Molly can survive peaceful small-town life long enough . . .
Deadly News by Jody Holford is the first book in the new cozy A Britton Bay Mystery series. California native Molly Owens finds herself moving to a small town just in time to solve a murder.
Molly has had experience as a journalist so when she's offered the job as editor of the Britton Bay Bulletin she's excited to take on the task. Molly's goal is to help the small town paper end it's struggling but while most of the employee's welcome her she clashes with one in particular.
Vernon isn't exactly welcoming to Molly from the moment they meet but when Molly pushes him to investigate a prominent local family she never expects to find him dead. Feeling guilty over Vernon's death Molly decides she needs to use her investigative skills to find the murderer herself.
While Deadly News was a promising beginning to a new series I couldn't say that I didn't have a few issues with this first installment. One thing I wasn't quite expecting was a bit of insta-love with the romance playing a big part of the book, normally any relationship is more background than this one was. While this one was spot on with the small town vibe I did miss the overly quirkiness I find in a lot of cozies too. And for me I found the mystery a bit easy in this first book so hopefully the next would surprise me.
I received an advance copy from the publisher via NetGalley.
Find this book online: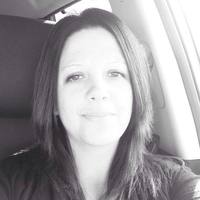 About the author:
Jody Holford is both a contemporary romance and cozy mystery author. She lives in British Columbia with her family. She's unintentionally funny and rarely on time for anything. She has an equal amount of love for writing and reading the sigh worthy moments in a book.
Feel free to connect in any of the following ways:
Website: http://www.jodyholfordauthor.com/
Blog: http://www.jodyholford.weebly.com/blog
Twitter: https://twitter.com/jody_holford
Facebook: https://www.facebook.com/Authorjodyholford/
Goodreads: https://www.goodreads.com/author/dashboard
Bookbub: https://www.bookbub.com/authors/jody-holford
Newsletter: http:/eepurl.com/cftRf1