Title: Stabbed in the Baklava
Author: Tina Kashian
Publisher: Kensington
Publication Date: August 28, 2018
Page Count: 336
My rating:   3 stars
About the book:
Lucy Berberian has taken over her family's Mediterranean restaurant on the Jersey Shore after an unsatisfying stint at a Philadelphia law firm. It's great to be back in her old beach town, even if she's turning into a seasoned sleuth . . .
 
Catering a high-society wedding should bring in some big income for Kebab Kitchen—and raise its profile too. But it's not exactly good publicity when the best man winds up skewered like a shish kebab. Worse yet, Lucy's ex, Azad—who's the restaurant's new head chef—is the prime suspect. But she doesn't give a fig what the cops think. He may have killer looks, but he's no murderer. She just needs to prove his innocence, before he has to go on the lamb . . .
Recipes included!
Stabbed in the Baklava by Tina Kashian is the second installment of the cozy Kebab Kitchen Mystery series. At the center of this series is Lucy Berberian who returned to her hometown along the Jersey shore and has taken over the family business of running their Mediterranean restaurant.
Things have been going well for Lucy after she successfully solved a murder right after returning home. She's hired her ex-boyfriend Azad to work as the chef at the restaurant and the customers have been steadily coming in so when offered a chance to cater a big wedding Lucy refuses to admit they really don't have the experience and is determined to make it happen.
Of course catering a high society wedding is not without difficulties but Lucy and her crew feel they've done splendidly when the party is winding down. That is until Lucy and Azad find a dead body in the back of the catering van. When the police begin looking at Azad as a suspect Lucy is determined to set the story straight and find the real killer.
Unfortunately I find myself lowering my rating a bit for this second book of the Kebab Kitchen Mystery series. I found the first book a solid mystery read with likable characters but simply lacking that extra bit of quirkiness that I truly love so I still enjoyed them but what I don't remember is a love triangle in the making.
Now I know that when the lead is a single woman there may tend to be a bit of romance and that's perfectly fine but I prefer it kept to one man and in the background of the story. In this one Lucy's dating life seemed pushed all throughout with the ex a suspect and another man she may or may not be interested in so I wasn't a huge fan of it. Still enjoyed the setting and Lucy as a lead especially when she's with her best friend but hopefully the "you need a man" will be dropped next round.
I received an advance copy from the publisher via NetGalley.
Find this book online: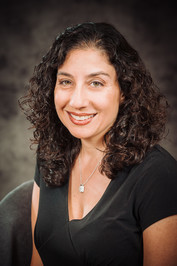 About the author:
Tina Kashian, previously published as Tina Gabrielle, is an Amazon bestselling author, an attorney, and a former mechanical engineer whose love of reading for pleasure helped her get through years of academia. Tina spent her childhood summers at the Jersey shore building sandcastles, boogie boarding, and riding the boardwalk Ferris wheel. She also grew up in the restaurant business, as her Armenian parents owned a restaurant for thirty years. Tina's books have been Barnes & Noble top picks, and her first book, Lady of Scandal, was nominated as Best First Historical Romance by RT Book Reviews. Please visit her website at http://www.tinakashian.com to join her newsletter, receive delicious recipes, enter contests, and more!