Title: Murder Made to Order
Author:  Lena Gregory
Publisher: Lyrical Underground
Publication Date: June 19, 2018
Page Count: 257
My rating: 4 stars
About the book:
To save her cozy Florida diner, Gia Morelli must choke down a heaping helping of murder . . . 
 
New York native Gia Morelli is just getting used to life in Florida when she gets word that the town government wants to shut down her pride and joy: the charming little diner known as the All-Day Breakfast Café. A forgotten zoning regulation means that the café was opened illegally, and hardboiled council president Marcia Steers refuses to budge. Gia is considering hanging up her apron and going back to New York, but before she gives up on her dream, she discovers something shocking in the local swamp: Marcia Steers, dead in the water. There's a secret buried in the books at town hall, and someone killed to keep it hidden. To save her café and bring a killer to justice, Gia and her friends will have to figure out a killer's recipe for murder . . .
Murder Made to Order by Lena Gregory is the second book in the cozy All-Day Breakfast Café Mystery series. Each book in the series revolves around a new case so they could be read as a standalone but there are ongoing things with the characters from book to book so one may miss a bit of character development not starting from the beginning.
This second installment picks up with Gia Morelli who is a New Yorker at heart but has moved to Florida and opened up her own breakfast cafe after a divorce. Just when Gia thinks she's getting settled in her new life and her cafe has become a local success she gets the news that the town council wants to shut her down due to a zoning ordinance.
Gia is up in the air on what to do as to either stay and fight for her cafe or to move back to New York away from the bugs, snakes, gators and bears that frighten her. But just as Gia is weighing her options while out hiking with her puppy, Thor, she comes across the body of a council member in the woods.
I've personally enjoyed the All-Day Breakfast Café Mystery series from the beginning and picking this one up was like returning back to Gia's small town and my own group of friends. The characters are all likable and I just want to snag Thor off the pages of the book and keep him myself. The series has a nice mix of mystery, romance with a bit of laughs to go along and I'd definitely recommend checking it out to the cozy fans.
I received an advance copy from the publisher via NetGalley.
Find this book online: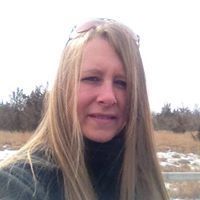 About the author:
Lena lives in a small town on the south shore of eastern Long Island with her husband and three children.
When she was growing up, she spent many lazy afternoons on the beach, in the yard, anywhere she could find to curl up with a good book. She loves reading as much now as she did then, but she now enjoys the added pleasure of creating her own stories.