Title: Bring Me Back
Author:  B.A. Paris
Publisher: St. Martin's Press
Publication Date: June 19, 2018
Page Count: 304
My rating: 3 stars
About the book:
THE NEW TWISTY, GRIPPING READ FROM B. A. PARIS, THE AUTHOR OF THE INSTANT NEW YORK TIMES AND USA TODAY BESTSELLING NOVELS BEHIND CLOSED DOORS AND THE BREAKDOWN
"We're in a new Golden Age of suspense writing now, because of amazing books like Bring Me Back, and I for one am loving it." —Lee Child
"[An] outstanding Hitchcockian thriller." —Publishers Weekly (starred review)
She went missing. He moved on. A whole world of secrets remained—until now.

Finn and Layla are young, in love, and on vacation. They're driving along the highway when Finn decides to stop at a service station to use the restroom. He hops out of the car, locks the doors behind him, and goes inside. When he returns Layla is gone—never to be seen again. That is the story Finn told to the police. But it is not the whole story.
Ten years later Finn is engaged to Layla's sister, Ellen. Their shared grief over what happened to Layla drew them close and now they intend to remain together. Still, there's something about Ellen that Finn has never fully understood. His heart wants to believe that she is the one for him…even though a sixth sense tells him not to trust her.
Then, not long before he and Ellen are to be married, Finn gets a phone call. Someone from his past has seen Layla—hiding in plain sight. There are other odd occurrences: Long-lost items from Layla's past that keep turning up around Finn and Ellen's house. Emails from strangers who seem to know too much. Secret messages, clues, warnings. If Layla is alive—and on Finn's trail—what does she want? And how much does she know?
A tour de force of psychological suspense, Bring Me Back will have you questioning everything and everyone until its stunning climax.
Bring Me Back is the third book written by B.A. Paris and having loved the first two imagine my excitement when I saw that this one would be coming soon. Immediately my little fingers pound down on that request button to obtain a review copy then I had to sit back and wait…..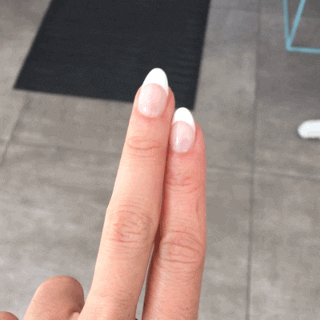 When my approval came in for Bring Me Back it was more of a……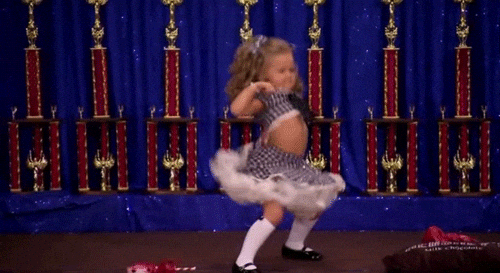 But then the excitement level was tested as I waited until closer to publication to read this one. I kept seeing review after review that just seemed to have a mediocre feel to them all. I kept hoping though that I would be the one oddball that absolutely loved it anyway no matter what anyone else had thought.
Unfortunately, it didn't happen. Much to my dismay I never really got excited for Bring Me Back at all once I  began to read the story. The book started off with Finn and Layla stopping so Finn could run into the restroom only for him to return to find Layla missing after which he goes to the police but years pass with no sign of Layla or hint to what happened that night.
Twelve years later we join Finn as he is happily in a new relationship with Ellen who just happens to be Layla's sister. The pair are newly engaged when out of nowhere suddenly signs of Layla being alive and well start popping up into their lives so what is Finn to do when the love of his life is back and he doesn't have to settle for second best?
The story is told by switching from the now to the before to alternate giving readers a look into Finn and Ellen's lives as the first hints of Layla's return are happening and a look back at Finn's relationship in the past. Now for me I'm one that sees a person has been gone for over a decade and I just can't get overly excited. So I get an early theory into my mind and plod on with the story.
I was also not a happy camper that Finn's whole moving on and starting a new life just happened to be with the sister of the missing girlfriend so that also added to my meh feeling and lack of excitement. I kept hoping upon hope though that some magical moment would come and there would be a major twist to snap me into that frantic need to know mode I get into but it just wasn't coming.
At the end of the story I found that part of my early intuition was partially correct so this one just turned into one of the "meh" it was alright but forgettable ones to me. I have high hopes that the next will be much better again and will be right back in the line to grab it though.
I received an advance copy from the publisher via NetGalley.
Find this book online: 
About the author:
B.A. PARIS is the internationally bestselling author of Behind Closed Doors and The Breakdown. She grew up in England but has spent most of her adult life in France. She has worked both in finance and as a teacher and has five daughters. Bring Me Back is her third novel.