Title: The Girl I Used to Be
Author:  Mary Torjussen
Publisher: Berkley
Publication Date: April 24, 2018
Page Count: 368
My rating: 4 stars
About the book:
The acclaimed author of Gone Without a Trace delivers another twisting novel of psychological suspense in which a woman is backed against a wall–with nothing left to lose…
The morning after real estate agent Gemma Brogan has dinner with a prospective client, she's furious at herself for drinking so much. But there will be more to regret than a nasty hangover.
She starts receiving mementos from that night: A photo of a hallway kiss. A video of her complaining about her husband. And worse…much worse. The problem is she doesn't remember any of it.
As the blackmailing and menace ramp up, Gemma fears for her already shaky marriage. The paranoia, the feeling that her life is spiraling out of control, will take her back to another night–years ago–that changed everything. And Gemma will realize just how far the shadows from her past can reach…
When Gemma Brogan gave birth to her son she and her husband agreed that he would be the one to stay at home and care for their child while she got her real estate business up and running. Now four years later Gemma is beginning to resent being the only bread winner in the marriage and the long hours she puts in at the office although she still loves her family.
When a business trip calls Gemma away she gets a bit upset again when her husband had already put their son to bed and she missed talking to him. Frustrated to yet again miss out she heads out of her room and runs into a client who invites her to dinner. The night led to a lot of talking and quite a few drinks which left Gemma kicking herself for the hangover in the morning but when Gemma begins to receive threatening messages she begins to wonder just what happened that night she can't recall.
The Girl I Used to Be by Mary Torjussen is a psychological thriller that is mostly told from Gemma's point of view in the present but it does switch the point of view and include flashes back to past events in a few places. The story is one that is super easy to follow and everything flows along nicely though.
After reading Gone Without a Trace last year I knew when I saw The Girl I Used to Be I needed to pick this one up and thankfully yet again I found a book that was easy to get lost in as the story unfolded. As expected I found that just when you think you know what is going on there will be another twist and layer added in to change up the story and keep one guessing and the pages turning.
I received an advance copy from the publisher via NetGalley.
Find this book online: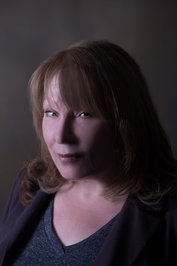 About the author:
Mary Torjussen is the acclaimed author of Gone Without a Trace. She has an MA in Creative Writing from Liverpool John Moores University and worked for several years as a teacher.