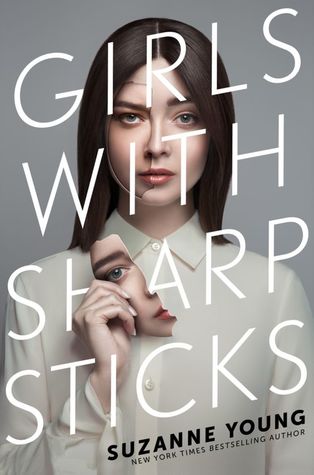 Title: Girls with Sharp Sticks
Author: Suzanne Young
Publisher: Simon Pulse
Publication Date: March 19, 2019
Page Count: 400
My rating: 3 1/2 stars
About the book:
Westworld meets The Handmaid's Tale in this start to a thrilling, subversive near future series from New York Times bestselling author Suzanne Young about a girls-only private high school that is far more than it appears to be.
Some of the prettiest flowers have the sharpest thorns.
The Girls of Innovations Academy are beautiful and well-behaved—it says so on their report cards. Under the watchful gaze of their Guardian, they receive a well-rounded education that promises to make them better. Obedient girls, free from arrogance or defiance. Free from troublesome opinions or individual interests.
But the girls' carefully controlled existence may not be quite as it appears. As Mena and her friends uncover the dark secrets of what's actually happening there—and who they really are—the girls of Innovations Academy will learn to fight back.
Bringing the trademark plot twists and high-octane drama that made The Program a bestselling and award-winning series, Suzanne Young launches a new series that confronts some of today's most pressing ethical questions.
Girls with Sharp Sticks by Suzanne Young is the first book of a new young adult science fiction fantasy series by the same name. Really this first book of the series is a bit o of  genre stew as it has a bit  of dystopian vibe, a bit of  romance and can also be quite thrilling as the story unfolded.
Philomena "Mena" is one of the girls attending Innovations Academy, an elite and somewhat secretive boarding school where girls are graded more on looks and manners than academics. When out on a field trip Mena meets a teenage boy that captures her attention which leads to  the beginning of Mena and her friends catching onto things at the school that are not quite what they seem.
Definitely a creepy and foreboding vibe from the very first few pages with this one. Things just become more and more tense and thrilling as the story continues too keeping the pages turning. As much fun as it was watching this one unfold I did however guess at the big reveals early on leaving me to rate this one at 3 1/2 stars but regardless I'm more than curious as to what will happen in another book in the series.
I received an advance copy from the publisher via NetGalley.
Find this book online: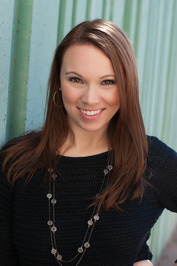 About the author:
Suzanne Young is the New York Times bestselling author of The Program series. Originally from Utica, New York, Suzanne moved to Arizona to pursue her dream of not freezing to death. She is a novelist and an English teacher, but not always in that order. Suzanne is also the author of Girls with Sharp Sticks, All in Pieces, Hotel for the Lost, and several others novels for teens. Visit her online at AuthorSuzanneYoung.com or follow her on Instagram at @AuthorSuzanneYoung.