Before getting to my lovely new book additions this week I just had one think I wanted to say  first…..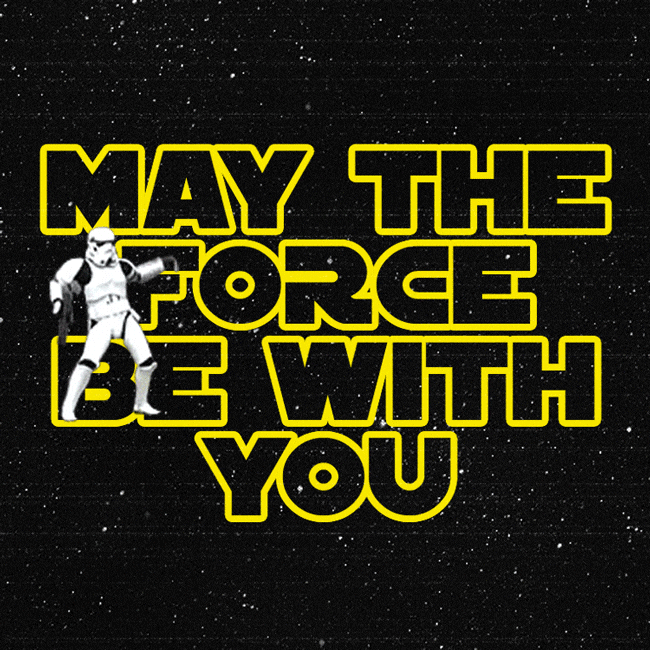 Happy Star Wars Day!!!!
New additions from Netgalley  Apr 27th – May 4th
Lizzie Fowler, the prison warden's daughter, is alone in their home inside the prison walls. The angry inmates riot, burn the shops and invade the house, threatening Lizzie's life. She manages to live, but the constant fear, the horrible nightmares and her self-induced isolation make living unbearable. Dan Moriarty drives his father's car to the prison, amidst havoc in the small town of Auburn, New York, to pick Lizzie up for the big community picnic. But three escaped inmates take over the car and force Dan to help them leave the area. Finally escaped, Dan is angry, angry at everyone in the world, angry with the coach for not letting him practice football, and angry at himself for not helping Lizzie. Lizzie and Dan, separately and alone, use every resource available to survive. But they can't forget the terror, the helplessness. Would living be survival? Do they really want that survival?
Two teens go on a life-changing sailing trip as they deal with the grief of losing their best friend in this heartwrenching, hopeful novel from the author of Something Like Normal and In a Perfect World.
Willa and Taylor were supposed to spend the summer after high school sailing from Ohio to Key West with their best friend, Finley. But Finley died before graduation, leaving them with a twenty-five-foot sailboat, a list of clues leading them to destinations along the way, and a friendship that's hanging by a thread.
Now, Willa and Taylor have two months and two thousand miles to discover how life works without Finley—and to decide if their own friendship is worth saving.
From acclaimed author Trish Doller comes a poignant tale of forgiveness, grief, and the brilliant discoveries we make within ourselves when we least expect it.
From a USA Today bestselling author who RaeAnne Thayne calls "heartfelt and delightful" comes a charming novella in the Christmas Colorado series about a small town boutique owner finding her second chance at love. 

Sophia Dane's life is back on track. After losing her husband in a horrible accident, she's finally in a happy place. She turned her grief, guilt, and — most of all — the resentment her husband's family heaped on her after Bryce's death, into motivation to open a boutique on Main Street in the small-town of Christmas, Colorado. Ready to start anew and ring in the New Year with her friends, Sophie never expects to come face-to-face with her brother-in-law, Adam.

Coming home to Christmas was the last thing that Adam Dane wanted to do. But when he bumps into Sophia — his brother's widow who he's been in love with since…forever — he realizes that making the trip home was fate giving him a second chance. Unfortunately, she wants nothing to do with him after the way his family treated her. Adam knows he has a lot of making up to do, but first he needs to convince her to trust him — and his family — again.
From bestselling author Amanda Prowse comes a heartwarming tale of first impressions and lasting love.
Thomasina 'Hitch' Waycott loves living and working on the remote family farm and B&B. But she also wants more. To see the world. To own her own home. To fall madly in love.
But those are fairy tales, and if her life is a fairy tale, then she's the ugly duckling. Her deformed lip, her crooked limbs and her weak heart have kept her from taking chances. But that's about to change.
When Grayson Potts comes to stay, he's unlike anyone Thomasina has ever met. He's aloof, eccentric and exceptionally kind. He's also totally unconcerned with the physical flaws that have always defined Thomasina.
The two form a bond that neither has had before. It's possible that it could become something more, but Thomasina also wonders if it's too good to be true. By putting her heart on the line, Thomasina may open herself to heartbreak. But she may also open herself to so much more.
A modern master of suspense, critically acclaimed author Charlie Donlea returns with a taut, gripping novel about the deadly secrets hiding in plain sight . . .

The truth is easy to miss, even when it's right in front of us. As a forensic reconstructionist, Rory Moore sheds light on cold-case homicides by piecing together crime scene details others fail to see. Cleaning out her late father's law office a week after his burial, she receives a call that plunges her into a decades-old case come to life once more.

In the summer of 1979, five Chicago women went missing. The predator, nicknamed The Thief, left no bodies and no clues behind—until police received a package from a mysterious woman named Angela Mitchell, whose unorthodox investigation skills appear to have led to his identity. But before they could question her, Angela disappeared. Forty years later, The Thief is about to be paroled for Angela's murder—the only crime the DA could pin on him. But the cryptic file Rory finds in her father's law office suggests there is more to the case, and Angela Mitchell, than what was fed to the public, the details of which have been buried for four decades.

Rory's talents are tested as she begins reconstructing Angela's last days. Making one startling discovery after another, Rory becomes helplessly entangled in the enigma of Angela Mitchell and what happened to her. Drawing connections between the past and present, Rory uncovers dark truths about the reclusive victim, her father, and the man called The Thief that send her down a twisting trail where things may not be as they appear. As she continues to dig, even Rory can't be prepared for the full, terrifying truth that is emerging . . .
Lucy gets the same bus every day.
She hopes to get a seat to herself, tries to avoid eye contact, and, if she's really lucky, reads a chapter of her book.
But it's a Friday – and the bus is always crammed at the end of the week. Personal space doesn't exist. She keeps her elbows close and clings to a pole at every juddering stop.
When she gets off, something feels different.
An envelope stuffed with thousands of pounds is in her bag.
Is it the answer to her prayers, or the beginning of a nightmare?
Because, in the end, everything has a price.
A compulsive read that will have you absolutely hooked and reading late into the night.
 Ready Player One meets Stranger Things in this new novel by the bestselling author who George RR Martin describes as "an excellent writer."

In January 1986, fifteen-year-old boy-genius Nick Hayes discovers he's dying. And it isn't even the strangest thing to happen to him that week.

Nick and his Dungeons & Dragons-playing friends are used to living in their imaginations. But when a new girl, Mia, joins the group and reality becomes weirder than the fantasy world they visit in their weekly games, none of them are prepared for what comes next. A strange—yet curiously familiar—man is following Nick, with abilities that just shouldn't exist. And this man bears a cryptic message: Mia's in grave danger, though she doesn't know it yet. She needs Nick's help—now.

He finds himself in a race against time to unravel an impossible mystery and save the girl. And all that stands in his way is a probably terminal disease, a knife-wielding maniac and the laws of physics.

Challenge accepted.