Title: Christmas at the Chalet
Author: Anita Hughes
Publisher: St. Martin's Griffin
Publication Date: October 16, 2018
Page Count: 288
My rating: 3 stars
About the book:
A delicious love story about a bridal designer showing her new collection in the Alps during the magical week of Christmas where hijinx of the heart ensue.

It's the day after Christmas, and Felicity Grant is at a gorgeous ski chalet in St. Moritz for the biggest fashion show of her career. Felicity is a rising star on the bridal design scene, and this is her best collection yet. But when her boyfriend gives her a spa day instead of a diamond ring for Christmas, she has to face the possibility that she may never walk down the aisle in one of her own stunning designs.
And then there's Nell, the top model headlining Felicity's show. Nell is planning her dream wedding to her wonderful fiance with one catch: her divorced parents can't stand each other and threaten to no-show if the other is there.
Add to that Felicity's race against the clock to create a special gown for a prestigious bridal salon, and what both girls need is a Christmas miracle. What better place to find one than in the Swiss Alps with its dark forests and sparkling vistas?
But for Felicity it's hard to recognize a miracle even when it's right in front of her, and for Nell one miracle might not be enough to fix the past. Can dreams really come true or is that the stuff of Swiss fairytales?
Anita Hughes's Christmas at the Chalet is full of romance, gorgeous gowns, and the stunning scenery of the Swiss Alps. It's about love and forgiveness, and creating one's own miracles during the most festive time of year.
Christmas at the Chalet by Anita Hughes is a contemporary romance story that of course takes place at the time of the Christmas holiday. Having read several of Anita Hughes books already I somewhat knew what to expect out of the story which for me is normally an amazing setting but a so-so romance and this one wasn't an exception to my feelings in that regard.
As someone that loves to virtually travel through the books I read I cannot ever go wrong picking up one by Anita Hughes. Her settings are done so wonderfully that it feels as if you are seeing and experiencing the exotic locales right along with the characters and this one was no exception to that.
However, again I found the romance in this book to be a little too overly angsty and not really one that I believe to be a true happily ever after. Instead I find myself craving a bit of popcorn to watch the drama unfold while reading. With this particular story you have three different areas to follow along and I questioned whether it was more a hot mess than anything.
Felicity is a wedding dress designer who has traveled to a ski chalet in St. Moritz to put on a huge show but right before Felicity and her boyfriend get into a fight. Turning to a local doctor Felicity looks for relationship advice but instead starts to fall for the doc. Along with Felicity on the trip is Nell who is actually getting married but can't get her divorced parents to cooperate and attend the wedding together so we are also following Nell in the present and looking into her parents past.
Now if I were to grade strictly on the beauty of St. Moritz this would get a 5 but instead I need to take into account the believability of a character being so in love with her six year relationship she thought they should marry but ends up tossing that aside for another man along with two mature (or immature) adults that would let their daughter down on her special day. So I ended up with 3 stars on this one in the end after wrapping all of it up into one package.
I received an advance copy from the publisher via NetGalley.
Find this book online: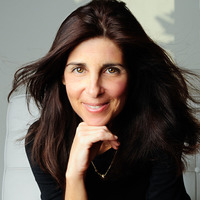 About the author:
ANITA HUGHES is also the author of Christmas in London, Christmas in Paris, Emerald Coast, White Sand, Blue Sea, Santorini Sunsets, Island in the Sea, Rome in Love, French Coast, Lake Como, Market Street, and Monarch Beach. She attended UC Berkeley's Masters in Creative Writing Program, and lives in Dana Point, California, where she is at work on her next novel.