Keeper of the Bees (Black Birds of the Gallows) by Meg Kassel @megkassel @EntangledTeen #bookreview #YA #fantasy #romance #paranormal #horror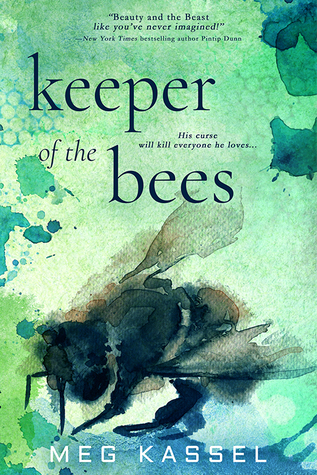 Title: Keeper of the Bees
Author: Meg Kassel
Publisher: Entangled: Teen
Publication Date: September 4, 2018
Page Count: 304
My rating:   4 stars
About the book:
KEEPER OF THE BEES is a tale of two teens who are both beautiful and beastly, and whose pasts are entangled in surprising and heartbreaking ways.
Dresden is cursed. His chest houses a hive of bees that he can't stop from stinging people with psychosis-inducing venom. His face is a shifting montage of all the people who have died because of those stings. And he has been this way for centuries―since he was eighteen and magic flowed through his homeland, corrupting its people.
He follows harbingers of death, so at least his curse only affects those about to die anyway. But when he arrives in a Midwest town marked for death, he encounters Essie, a seventeen-year-old girl who suffers from debilitating delusions and hallucinations. His bees want to sting her on sight. But Essie doesn't see a monster when she looks at Dresden.
Essie is fascinated and delighted by his changing features. Risking his own life, he holds back his bees and spares her. What starts out as a simple act of mercy ends up unraveling Dresden's solitary life and Essie's tormented one. Their impossible romance might even be powerful enough to unravel a centuries-old curse.
Each book in the Black Bird of the Gallows series is STANDALONE:
* Cleaner of Bones (Prequel)
* Black Bird of the Gallows
* Keeper of the Bees
Keeper of the Bees by Meg Kassel is a young adult fantasy read that is part of the Black Birds of the Gallows series. Now this book is more of a companion novel than second of the series and can be read as a standalone if choosing to do so. The characters and story are different than the first book although the idea of a beekeeper was first mentioned in Black Birds of the Gallows.
Dresden is a keeper of bees, cursed to follow the harbingers of death to areas that are marked for death. Inside of Dresden's chest are the bees that he keeps and releases that when stinging release a psychosis inducing venom. The harbingers have led Dresden to a small Midwest town where he encounters Essie.
Seventeen year old Essie has never been one that has been considered normal either and is not surprised at all when she sees Dresden. Essie's only fear is that what she is seeing is even there at all since her entire life she's suffered from hallucinations and delusions. What Essie and Dresden find however is that their paths are more intertwined then they could have imagined.
Having read both books in this series I can certainly say now that they do end up being awfully creative even though when starting out I was reminded of other fantasy reads. The darker scenario of areas being marked for doom and the idea of harbingers of death and beekeepers etc is actually quite interesting. However, again we had a case of the old instalove during the opening pages which can be a turn off even with the eventual reasoning behind it. Still overall I thin the series is definitely worth the read and would recommend them.
I received an advance copy from the publisher via NetGalley.
Find this book online: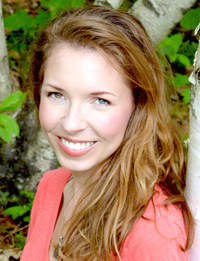 About the author:
Meg Kassel is an award-winning author of fantasy and speculative books for young adults. A graduate of Parson's School of Design, she's always been creating stories, whether with visuals or words. She worked as a graphic designer, a waitress, a tour guide and a farm hand. Meg is a New Jersey native who now lives in a log house in the Maine woods with her husband and daughter. She has always been fascinated and inspired by the fantastic, the creepy, and the futuristic. When she's not writing, Meg is reading, hanging out with her family, hoarding peanut butter cups, or playing video games.