Title: Our Kind of Cruelty
Author:  Araminta Hall
Publisher: MCD
Publication Date: May 8, 2018
Page Count: 288
My rating: 4 stars
About the book:
A spellbinding, darkly twisted novel about desire and obsession, and the complicated lines between truth and perception, Our Kind of Cruelty introduces Araminta Hall, a chilling new voice in psychological suspense.
This is a love story. Mike's love story.
Mike Hayes fought his way out of a brutal childhood and into a quiet, if lonely, life before he met Verity Metcalf. V taught him about love, and in return, Mike has dedicated his life to making her happy. He's found the perfect home, the perfect job; he's sculpted himself into the physical ideal V has always wanted. He knows they'll be blissfully happy together.
It doesn't matter that she hasn't been returning his e-mails or phone calls.
It doesn't matter that she says she's marrying Angus.
It's all just part of the secret game they used to play. If Mike watches V closely, he'll see the signs. If he keeps track of her every move, he'll know just when to come to her rescue . . .
Our Kind of Cruelty by Araminta Hall is a novel of psychological suspense that is much in the same category of YOU by Caroline Kepnes. This is the type of book that let's readers see up close just why restraining orders were invented and give all the single ladies a reason to think twice about their dates.
The story takes readers into the mind of Mike Hayes. Mike has come from a horrible background a childhood that when hearing about would bring tears to any compassionate person's eyes. He's now in a successful job and in love with Verity Metcalf and planning their life together.
The problem with Mike's love story is that Verity broke off the relationship with Mike after a few years together. Mike had cheated on Verity but this is just her excuse to end things. Mike however thinks back to the games they played while together and hasn't quite gotten the memo that Verity has moved on.
Our Kind of Cruelty is yet again the type of book that has one thinking I need to scrub my brain after spending a few hours in the main character's head. Mike is obviously not what one would classify as "normal" with his thoughts but yet he passes as such to many around him. It's very hard not to become engaged just waiting for the train wreck to happen as you know it's coming.
Comparing this one to YOU however is a bit of a double edged sword. The writing is good and the story is compelling but it lacked that extra spark that had YOU standing out from the crowd. Mike did not have the sarcastic humor Joe possessed and he was not as extreme in his motions. There was also a deeper message of the dangers of social media involved in YOU that I didn't find with this one either.
However, without nit picking the details this one is still a highly relevant read to show just how far some actually do go with their obsessions. Stalkers are a very real thing and unfortunately some women actually do live in fear of men who claim to love them dearly. That my friends is Mike's true love story that is being told and the author did a very good job doing so.
I received an advance copy from the publisher via NetGalley.
Find this book online: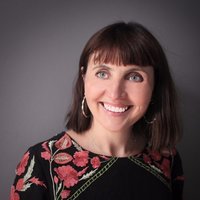 About the author:
Araminta Hall's new novel Our Kind of Cruelty is being published on 3rd May in the UK and 8th May in the US.
She is the author of two previous novels, Everything & Nothing (2011) and Dot (2013).
She lives in Brighton with her husband and three children.
You can contact her on twitter @aramintahall