Title: Pretty Little Killers
Author: Rita Herron
Publisher: Montlake Romance
Publication Date: February 20, 2018
Page Count: 338
My rating:  3 1/2 stars
About the book:
The predators become prey in a breathless novel of revenge from a USA Today bestselling author.
Still haunted by his wife's murder—and stained by the blood of avenging it—FBI special agent Hatcher McGee can't believe he's being teamed up with rookie agent Korine Davenport. She is his most guilty secret—the one-night stand who almost cost him everything.
Korine has her own demons. As a child, she witnessed her father's murder, and she's spent her life waiting for the killer's return. She and Hatcher are both looking for closure, but the disturbing case that draws them together could be their last.
When the mutilated body of a corrupt Savannah judge surfaces, Hatcher and Korine find themselves on the trail of a vigilante who is showing no mercy. Not for the predators who've gone free. And not for anyone who gets in the way.
As the body count rises, and as Hatcher's and Korine's own pasts unfold, they must risk their lives tracking a killer they've come to understand all too well. After all, the ends justify the means.
Pretty Little Killers by Rita Herron is the first book in the new romantic suspense The Keepers series. Before getting too much into my review on this one I'd warn it may be a tough read for some as a good portion deals with child molestation.
The story starts with introducing Korine Davenport who is a rookie that went into law enforcement due to witnessing her own father's murder when she was a child. Korine finds herself paired with FBI special agent Hatcher McGee with whom she'd once had a one night stand.
Korine and Hatcher need to learn to work together quickly despite their brief encounter in the past as the pair are tasked with solving the murder of a corrupt judge. It appears that they just may have a vigilante killer on the loose that they need to track down before the body count rises.
I have to say that maybe it would be best to think of this as more of a police procedural with a bit of naughtiness thrown into the mix as when I think of romantic suspense I'd hope to have a bit of actual "romance" to the relationship. My only complaint in this one leading me to lower my rating to 3.5 stars was it seemed more a want to hop into bed than any believability to a relationship with Korine and Hatcher.
The suspense side of the story however is what really shined in the book and even with the tough subject matter it was really engaging, although I will admit to wondering if I actually wanted the killer caught. In the end the twists and turns made up for the lack of any real romance to me.
I received an advance copy from the publisher via NetGalley.
Find this book online: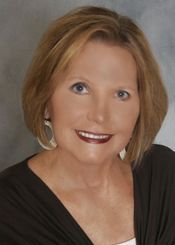 About the author:
USA Today bestselling author Rita Herron fell in love with books at the ripe old age of eight, when she read her first Trixie Belden mystery. Twenty years ago, she traded her job as a kindergarten teacher for one as a writer, and she now has more than ninety romance novels to her credit. She loves penning dark romantic suspense tales, especially those set in small southern towns. Her awards include a Career Achievement Award from RT Book Reviews for her work in Series Romantic Suspense, the National Readers' Choice Award, and a RITA nomination. She has received rave reviews for the Slaughter Creek novels (Dying to Tell and Her Dying Breath) and her Graveyard Falls novels (All the Dead Girls, All the Pretty Faces, and All the Beautiful Brides). Rita is a native of Atlanta, Georgia, and a proud mother and grandmother.